Customers' expectations of how their vendors serve them have changed dramatically—they want simpler, on-demand, omnichannel engagement that puts their needs first. They expect to have informed conversations with vendors who can demonstrate expertise on their industry, product, and market challenges. Otherwise, they have little compunction about moving elsewhere.
More than 70 percent of businesses say they will happily consider other vendors if their core "must haves" are not met during their buying journey or if the experience is poor (Exhibit 1).
Also Read : NopCommerce | Leveraging Big Data in Ecommerce | The Ultimate Guide To ChatGPT
Despite this, many B2B companies are struggling to embrace a truly customer centric mindset, starting with the language they use to define success. In this new era, top performers are obsessing less about an internal view of their sales funnel (such as "introductions,", "proposals," or"negotiations") and obsessing more about guiding customers on a personalized buying journey (for example, "awareness," "evaluation," or "purchase").
Customer Centric Practices
They might consider three custom er centric practices here:
First, find customers by harnessing comprehensive data on customer intent preferences, and deploying analytics that translate those insights into impact.
Second, attract customers by offering B2C-grade, personalized content with tailored value propositions.
Finally, delight customers by keeping a pulse on readiness and delivering consistent experiences across their entire buying journeys
1. Use Unexpected Sources of Customer Data at a Granular Level
Leading B2B companies build rich signals that go beyond traditional customer data to offer a fully rounded view. For example, companies are identifying customer buying opportunities by tracking their hiring patterns—if a manufacturing company starts heavily recruiting data scientists, then a tech infrastructure company might infer that the manufacturer is in the market for data infrastructure and target it accordingly.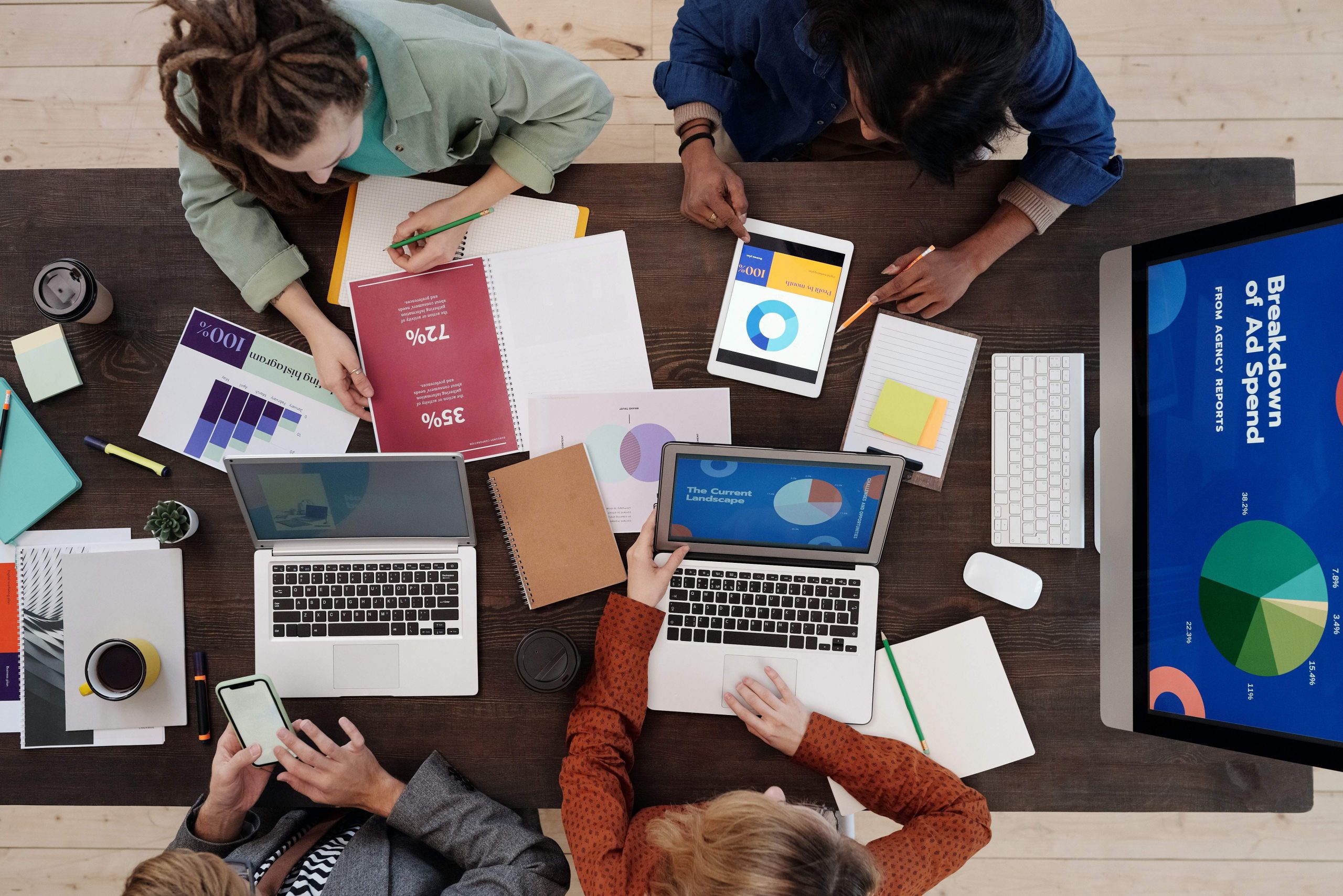 Data-collaboration technology takes this a step further by enabling businesses to share approved data safely and securely with each other, driving smarter go-to-market (GTM) and strategic partnerships. For instance, a retailer might share transaction data with a manufacturing company, that could help the manufacturer predict its required inventory at stock-keeping unit (SKU) level, adjust its sales initiatives, and adapt its marketing material. These innovative sources of data can be turned into actionable recommendations for companies' frontline sellers.
For example, one mortgage lender developed a tool to help its sales teams make decisions based on previously unavailable data. By combining public, partner, and proprietary sources spanning geospatial, urban, financial, consumer, and business data—including datapoints such as distance to highly rated restaurants—the lender could accurately predict the rent of buildings.
Also Read : 5 Trends Shaping Grocery Retail | Immersive eCommerce is Here
2. Move From Predictive To Prescriptive Decision Making
Predictive insights are only helpful if they are actually used to drive targeted actions. Hence, one needs to not only predict customer behaviors but also have the data-driven tools to prescribe what to offer, how to message, and where to engage—in real time. This applies to preventing churn as much as to customer acquisition. It's not enough to know that your customer is at risk of leaving; knowing when they're in the leaving window, why, and what to do about it equips companies to address customers' concerns right away.
As an example, one agricultural distributor was facing mounting competitive pressure and disintermediation from large producers that were selling direct to growers. Faced with rising churn and declining win rates, sales leaders knew they needed to drive mitigating actions that went beyond traditional analytics to build a complete, prescriptive decisioning engine, aligning their engagements and touchpoints with observed customer opportunities and preferences.
Using internal data, external interviews, and focus groups, they systematically defined customer segments, journeys, and buying preferences. They hosted design-thinking workshops where they translated these insights into a comprehensive list of sales initiatives and campaigns meant to drive specific business outcomes and articulate their unique value proposition.
Among these were a new e-commerce sales channel and a customer experience hub that accounted for over 60 percent of revenues within six months of launching. Field sellers, in turn, had greater focus and success driving strategic growth opportunities, enabled by new data and analytics flows. The company fed the results back into their analytics engine to measure the impact of these initiatives; The result was $1 billion of revenue flowing through new digital channels, with churn three times lower than the traditional sales model.
Also Read: 5 Things You Need To Succeed as a Grocer | How Food Went High Tech
3. Capture Customers' Attention With Personalized Content
Of the companies that invest in analytics, many still bring their customers a "boring" laundry list of products. Leading B2B companies are abandoning this one-size-fits-all approach and taking a page out of the B2C playbook. Only 8 percent of B2B organizations are currently set up to deliver highly personalized marketing—but of that 8 percent, three-quarters report growing market share. And fewer than half of companies surveyed grew their market share with little to no personalization.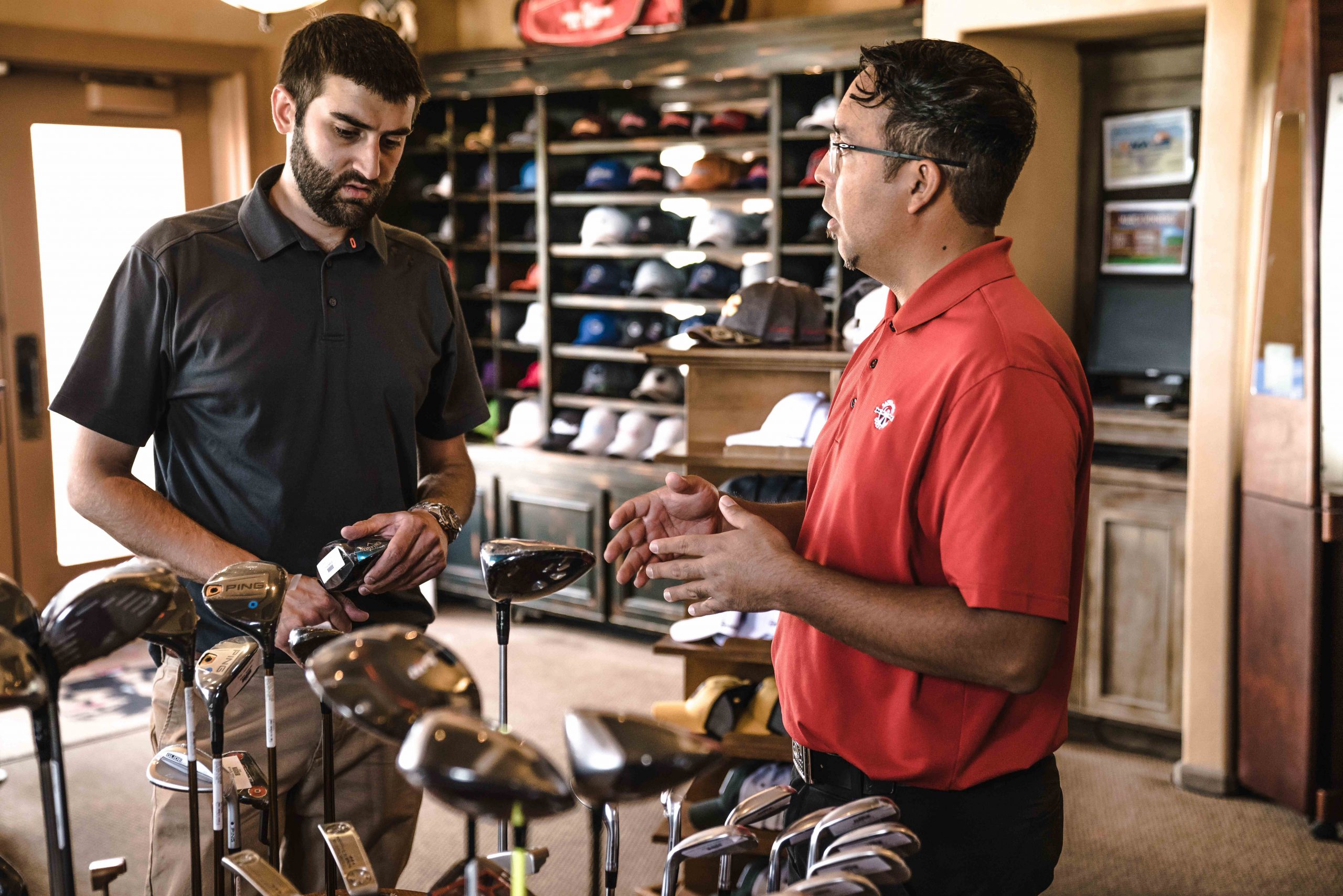 With a more personalized approach, companies can reach out to the right executive with the right message at the right time. In one case, a fastgrowth software company built a business around a new enterprise platform but recognized it had to up its game when pitching to the C-suite. It tested a content-personalization strategy that departed from its standardized pitches.
After aligning on a target list of industries, sub-industries, and specific accounts, it developed highly personalized value propositions based on a customer's regulatory environment, technological sophistication, recent acquisitions, and publicly announced strategic initiatives. Developing these tailored pitches took the sales team weeks of training to understand their target accounts' personas and market dynamics.
Some customers required hand-holding, while others were immediately ready to discuss detailed integration of the platform into their existing stack. And the approach paid off: customers specifically celebrated how well the company had "done its homework," earned trust, and demonstrated that they had the expertise to deliver.
With this content strategy, the company built a $50 million annual recurring-revenue business in 18 months from an accelerated deal pipeline. The bar for B2B content is high. Ideally, it is visual and exciting, conveys complex ideas in a simple format, and meets rapidly evolving customer expectations. Products are usually more expensive, and sellers often may have only one vital pitch with their target customer account.
Trust, too, is an important issue: great content shows credibility and deep expertise, convinces the customer that they're getting an end-to-end partner, and anchors on the end outcomes rather than individual features or capabilities.
Also Read: Microsoft Dynamics 365 For Sales | Digital Transformation
In B2B, content outweighs both sales presentation and timeliness as customer-buying factors. However, 57 percent of sellers say they don't pay much attention to content produced by their marketing teams, feeling it is generic and unresponsive. Yet by combining analytics—using novel data drawn from innovative sources—with direct customer conversations and surveys, B2B marketing teams can personalize content that speaks to individual decision makers and influencers in specific accounts or industries.
For example, the sales approach for a chief information officer (CIO) and a data scientist at the same company may be very different while still reinforcing common messages (Exhibit 4). Leading technology companies have recognized the need for greater customer personalization and deploy specific strategies to target their end users, including data scientists, developers, and designers.
4. Impress The Customer With a Seamless Buying Journey
Five years ago, B2B customers had around five distinct marketing and sales touchpoints during their buying experience—now they can have as many as ten. This journey can be cumbersome, and ensuring consistency between touchpoints can be difficult for B2B sellers. They could consider dismantling the barriers that have long separated marketing and sales, smoothing the experience as customers move from one touchpoint to the next.
This requires some bold moves, like fixing broken incentives by replacing marketing-qualified leads (MQLs) with measures of a customer's readiness to have a conversation, and combining marketing and sales forces to give the customer a frictionless experience. MQLs have long forced marketers into a demandgeneration trap, where they are incentivized to push customers through a funnel to sellers without knowing whether those customers are ready to advance.
Customers can get annoyed, while marketers become frustrated by artificial targets that call on them to engage in low-value activities. Sellers can become dissatisfied because these MQLs are only marginally more likely to take a meeting; often sellers ignore them and develop separate measures of the pipeline. Smart companies are shifting from a "sales funnel" mentality to a "customer buying journey" mindset, with sales and marketing working togethe and oriented on where customers might actually be. This enables marketing to play a deeper role in the customer lifecycle, instead of pushing leads that might have little interest in buying.
One enterprise software company parted ways with the MQL concept entirely. Instead of artificially qualifying customers, it adopted a "conversation readiness" mindset by simply talking to customers at events, in surveys, and via the website, asking them if they wanted to engage a seller. Customers were not pushed to a seller unless they were ready—and they loved it. From fewer leads overall, the company experienced four times more opportunities and a doubling of account engagement.
Also Read: How To Enhance Your eCommerce Store For Better Customer Engagement
5. Make Every Seller a Marketer … and Vice Versa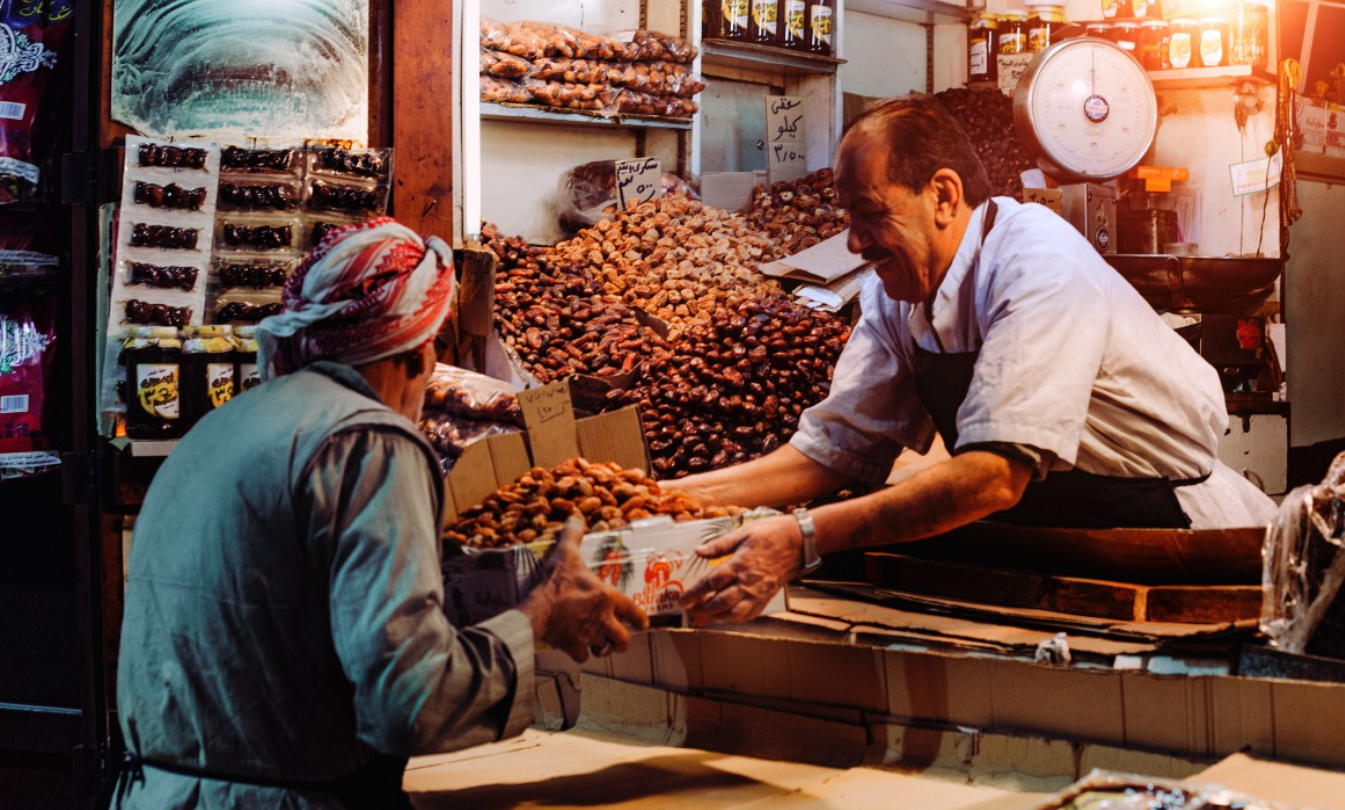 Nine out of ten B2B decision makers say that marketing and sales need to work more closely together to put an end to overlapping work. They recognize it would be more effective for both functions to work on the same go-to-market strategy, from the same data, and with the same message so that customers don't get frustrated by contradictory messaging or confusing handoffs.
To address this, a leading enterprise cybersecurity company has marketing and sales collaborate in "pods" that report to a combined business-unit leader. They work together to approach prioritized customers. Marketers lead personalized content and self-serve digital tools, and train sellers to deliver these. They also educate sellers on their customers' key buying factors and strategies to tailor content. Sellers then deliver the pitch and report back on how the content resonated or not with customers.
Front line reps (field sellers, remote sellers, customer success managers, sales development reps, and channel partners) all provide critical inputs to marketing. Content-management systems and digital-asset managers help access and tag content, while other internal communication channels—company intranet sites, townhalls, clientcase videos, and employee pulsechecks—ensure consistent delivery. This has all contributed to 30 percent year-on-year growth.
Marketers historically have focused on demand generation, making customers aware of their products. Now, however, by creating and deploying self-serve tools, marketing can play a role in not just generating demand, but converting and nurturing it.
For example, IBM's hybrid cloud-value calculator, Amazon Web Service's migration evaluator, Google Cloud's pricing calculator, and Microsoft Azure's total-cost-of-ownership calculator are all selfservice tools that offer personalization and empower potential customers. By answering a few questions about factors such as their company's industry, annual revenue, IT spend, and current cloud maturity, prospects can get a customized, visual business case for adopting the cloud solution.
The advantage of the self-serve journey is that it drives a sale without the seller being needed, even at the moment of purchase—making every marketer a seller. And by using the customer's data from that journey, sellers have a ready-made business case to pitch to leadership. A customer-centric journey involves finding the right customers through analytics-based insights and ensuring a personalized, consistent customer experience. But to unlock value, it is essential to address the siloed channels that hinder transformation.
Please feel free to contact us if you have any questions or feedback regarding our article on "Winning at B2B Commerce: How Customer-Centric Strategies Drive Growth and Loyalty". We would be more than happy to hear from you!