It's not enough to simply have a basic search function on your eCommerce site. Here's why it needs to be intelligent.
In the last few years, shifts in the B2B landscape have brought digital transformation strategy to the forefront of omnichannel eCommerce initiatives, especially for larger enterprises. 
And it is the ability to search for very relevant and specific products in the shortest time which has become the core focus of many large digital distribution platforms.
According to a Forrester blog, 92% of B2B purchases start with a search. And 68% of B2B buyers prefer to research online on their own. Similarly, Forrester forecasts that US B2B eCommerce will reach $1.8 trillion and account for 17% of all B2B sales in the US by 2023.
So what should you consider when looking at the search functionality on your site?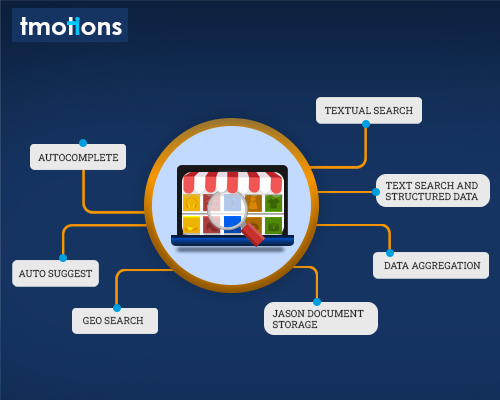 Packaged Suboptimal Search Experience
Many existing enterprise platforms from SAP, Oracle or Microsoft provide built-in search functionality or provide it as an extension. While it might come across as convenient, it usually falls short of providing an optimised experience to the consumer.

Here's why:
The majority of these platforms and extensions are built on relational database technologies, which are great for managing master file data but aren't optimised for search.

There is a lack of federated search across multiple datasets: product catalogue, product or marketing web content, and products documentation such as flyers, brochures, regulatory docs, PDF, etc.

The system struggles to deliver when querying for product catalogues with SKUs above 500,000.

Due to the nature of the architecture, it's very difficult to filter on fields for very wide data sets (product catalogues with thousands of attributes).

In a multilingual environment, the search struggles against full-text search queries.

 
Read More: Five trends shaping grocery retail in 2023 and beyond | Harnessing Cloud For Success in Pandemic – 2023 Edition
Intelligent Search is The Answer
Ecommerce marketplace software enables users to manage shopwindow that hosts multiple products listed by multiple vendors. Custom Search feature makes a purchase faster by allowing the customer to choose what they need exactly.
Instead, using an intelligent search system, based on Elasticsearch, will provide several key benefits and advantages for your business:
1. Good Assistance For Both Structured and Unstructured Content
Structured: product attributes, price, product categories, etc.
Unstructured: product descriptions, product names, product features.
2. Quick With Lower Hardware Infrastructure Costs
Tremendous scalability with faster search over parallel queries with large datasets.

Enhanced with suggestions and product images that deliver faster ingestion.

Lower hardware costs resulting from larger ingestion and search workloads supported with less than half the hardware the old solution utilised.
3. More Accurate Search
There are powerful relevance models available that are customisable in a variety of ways.

Elasticsearch comes with support for most popular languages out-of-the box and community plugins are available for many other languages.

Also available is support for type-ahead/suggestions: product names, brands, categories, and identifiers.

Extensive support for searches on sub-parts of the product identifier, where typical keyword-based search approaches don't work.
4. Rich Content Ingestion
Deployment of TMotions connectors, which provide wide support for a variety of content sources.

Also enabled is the ingestion of rich content (web crawls, parsing of MS Office, PDF documents).

Enhanced support for federated searches: both product catalogues and media libraries can be searched at the same time.
5. Self-Learning Capabilities
Every query, filter option, and transaction are fed back into the search engine and used:

Measurement of the search result quality and relevance.

As input datasets for enhancing the search experience (e.g. providing type-ahead suggestions based on past query history).

As signals (together with sales data) to improve the search relevance models.
We have been helping retail enterprises across the globe in streamlining their e-commerce portal experience and providing key differentiators like AI-based search, seamless inventory management, click and collect functionality to name a few
Building an intelligent search for your eCommerce portal shortens the distance from finding a product and eventually proceeding for a checkout.
Speak to our Retail Experts Today: Drop us a note at info@tmotions.com or Contact Us
Read More: 5 Things You Need To Succeed as a Grocer in 2023 and Beyond | How Food Went High Tech | Microsoft Dynamics | NopCommerce vs Magento