Microsoft Dynamics 365 for Sales helps in optimize and automate Sales processes to help sales reps to focus more time on conversions and less on maintaining data, sales tasks. The sales team will be able to keep track of all customers and master the sales process by tracking consumer expectations and behaviors, as well as designing follow-up activities.
The ability to assess business opportunities allows for better prioritization of sales initiatives. Simultaneously, the Dynamics 365 for Sales module lets you handle all your critical documents, from quotes and orders to contracts and renewal notices.
Strategic Sales with Microsoft Dynamics 365 Sales Hub
Microsoft Dynamics 365 Customer Service empower organisation to build trust with a customer, loyalty, and insight, while also enabling your sales, service, and marketing professionals to be as productive as possible. For any organization, it is very important to have a system that can be tailored as per their sales life cycle which will give them more time to spend on customer engagement.
The CRM should be able to empower the sales team to build a strong relationship with their clients through Actionable insights and will eventually convert the relationships into revenue.
It is one of the best customer relationship management platforms in the market which avail in turning visitors into leads, nurturing them into customers, and quantifying your business magnification.
Read More: Power Up your B2B eCommerce with Search | 5 Things You Need To Succeed as a Grocer in 2023 and Beyond!

Why do Businesses choose Microsoft Dynamics 365 CRM over the competition?
Its user interface is well-known and intuitive, and it has a high user acceptance rate.
Its compatibility with other Microsoft products.
Its powerful built-in tools, such as LinkedIn Sales Navigator and Assistant, help you work more effectively and productively.
Its adaptable design and Implementation choices can be easily adapted to suit a company's particular requirements.
The system's longevity and consistency are highlighted by its competitive pricing and loyalty to the product and partner support.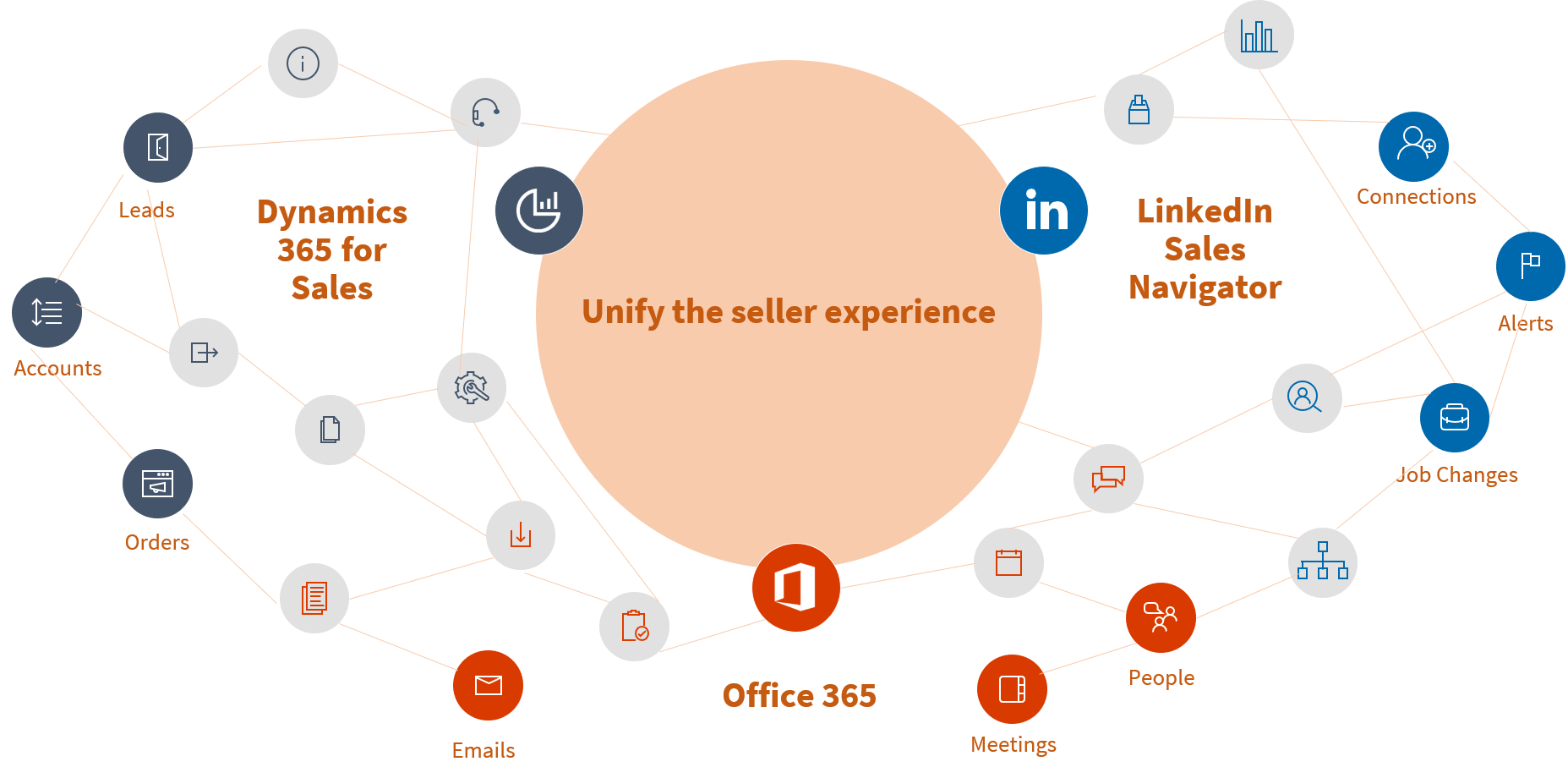 Why to Choose Microsoft Dynamics 365 For Sales
Microsoft dynamics 365 for marketing is marketing automation solution for the companies which can help to measure campaign results that increase lead and sales quality. There are a lot of factors that can drive the organization towards Microsoft Dynamics 365 for Sales-
1. Centralized Data
Through integrating with other software, cloud providers, and external data sources, the data will be consolidated. Accounting databases, email marketing, polls are all examples of this.
You can quickly spot the strengths and weaknesses and evaluate success with data visualizations thanks to centralization.
2. Multi-channel Communication in Sales
Your sales communicate via various channels to close business deals: Make sure that all the pieces of information come together in one place.
Read More: How Food Went High Tech | Five Trends Shaping Grocery Retail in 2023 And Beyond
3. Actionable Insights
It helps you focus and act on the right priorities by providing the sellers with accurate actionable insights derived from the last amount of complex data. It will also help salespeople to engage with the customers in a more personalized and effective manner.
4. Boost Sales Productivity
When you simplify your sales processes with a highly intuitive cloud customer relationship management interface and Microsoft Office-embedded capabilities, you can spend more time selling and less time on administration.
It helps sales reps to know what steps to take next to close deals faster by using process automation and a guided sale process.
5. Dashboard & Reporting
It helps you visualize sales, incoming orders, and all aspects of your target achievement in a minimum of time through interactive dashboards and Sales Reports.
Read More: Digital Transformation | How To Enhance Your eCommerce Store For Better Customer Engagement
6. Data Security
Microsoft is well-known for putting a high emphasis on customer data and security. D365 complies with all EU privacy laws, including GDPR. When you go through MS Dynamics 365 compliance, it's a given that all your customer data is safe in the Microsoft Cloud.
7. Integrations
Dynamics 365 integrates seamlessly with Office 365 and other Microsoft platforms, allowing for improved performance and productivity. It is also possible for Microsoft Dynamics 365 to integrate with other CRM and ERP platforms.
If you are looking for a perfect CRM for your business, then Microsoft Dynamics 365 Sales Hub is the one for you. In Microsoft Dynamics 365 you can configure all the out-of-the-box entities, as well as create new ones to fit your specific business needs.
Need help with this or anything covered in this blog? Feel free to contact us for Microsoft Dynamics 365 development solutions & services, we would love to partner with you!
Read More: NopCommerce vs Magento | NopCommerce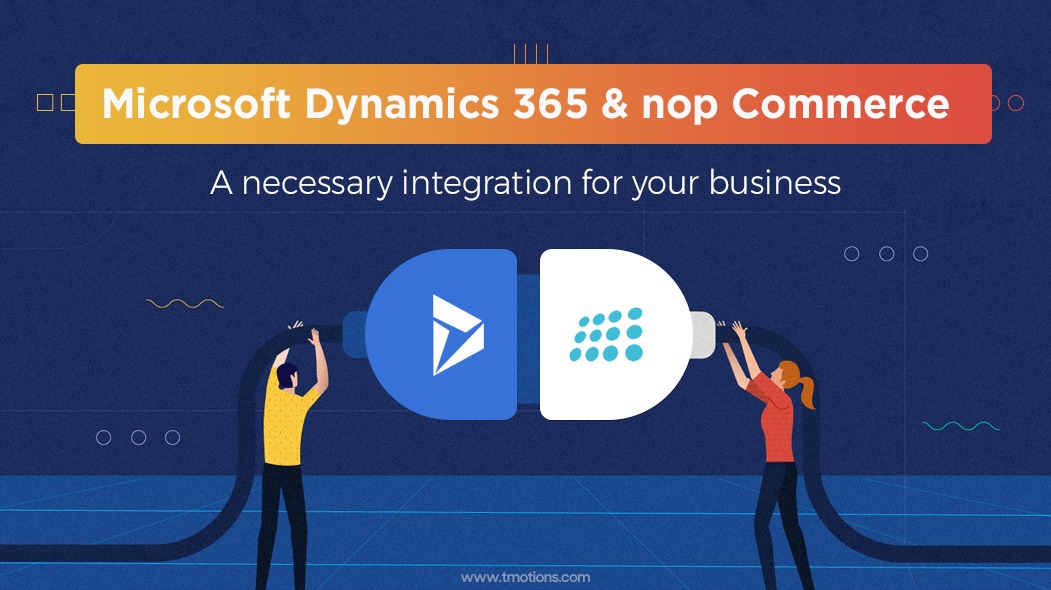 This is the case study about integration of Microsoft Dynamics 365 marketing with a nopCommerce store. Here, you will go through the process of integrating […]