Deciding whether Drupal Commerce or Magento is better for your e-commerce needs depends on various factors, including your requirements, budget, and technical expertise. 
Both platforms have their strengths and weaknesses, so let's compare them based on some key aspects:
1. Ease of Use
According to a W3Techs survey, Drupal is used by 1.5% of all websites whose CMS is known, while Magento powers around 0.8% of such sites. However, when it comes to e-commerce platforms, Magento is a more popular choice, powering 1.2% of e-commerce websites compared to Drupal Commerce's 0.3%. 
This indicates that, although Drupal is a powerful CMS, its e-commerce counterpart may not be as user-friendly as Magento, especially for non-developers. 
For example, Tesla, a popular electric vehicle company, switched from Drupal Commerce to Magento, citing the need for a more e-commerce-centric platform with a more user-friendly interface.
Microsoft Dynamics 365 and NopCommerce | NopCommerce vs Magento | Digital Transformation
2. Customization and Flexibility
Both Drupal Commerce and Magento have been used to build highly customized e-commerce websites. Lush, a cosmetics company, successfully transitioned to Drupal Commerce for their e-commerce platform, taking advantage of its flexibility to create a unique and highly customized shopping experience for their customers. 
Similarly, popular fashion brand Paul Smith uses Magento for their online store, leveraging the platform's e-commerce capabilities and customization options to deliver a seamless, on-brand shopping experience.
3. Performance
Drupal Commerce's performance benefits can be seen in the case of Puma, a sportswear brand that chose the platform for its website. With Drupal Commerce, Puma was able to handle high traffic loads and offer a fast, responsive user experience. 
Magento's performance capabilities are showcased by companies like Ford, which uses Magento Commerce for its official accessories store, leveraging the platform's scalability to handle the large product catalog and high traffic volume.
Microsoft Dynamics 365 For Sales | Power Up your B2B eCommerce with Search | How Food Went High Tech
4. Cost
The cost-effectiveness of Drupal Commerce can be seen in the example of Oxfam, a global non-profit organization. Oxfam leverages Drupal Commerce for its online shop, benefiting from the platform's cost efficiency and customization options while keeping expenses low. 
On the other hand, Magento Commerce's higher price point is justified for brands like Nikon, which uses the platform for its official online store, benefiting from the advanced features and support provided by the paid version.
5. Community and Support
Both Drupal Commerce and Magento boast strong communities that offer extensive support and resources.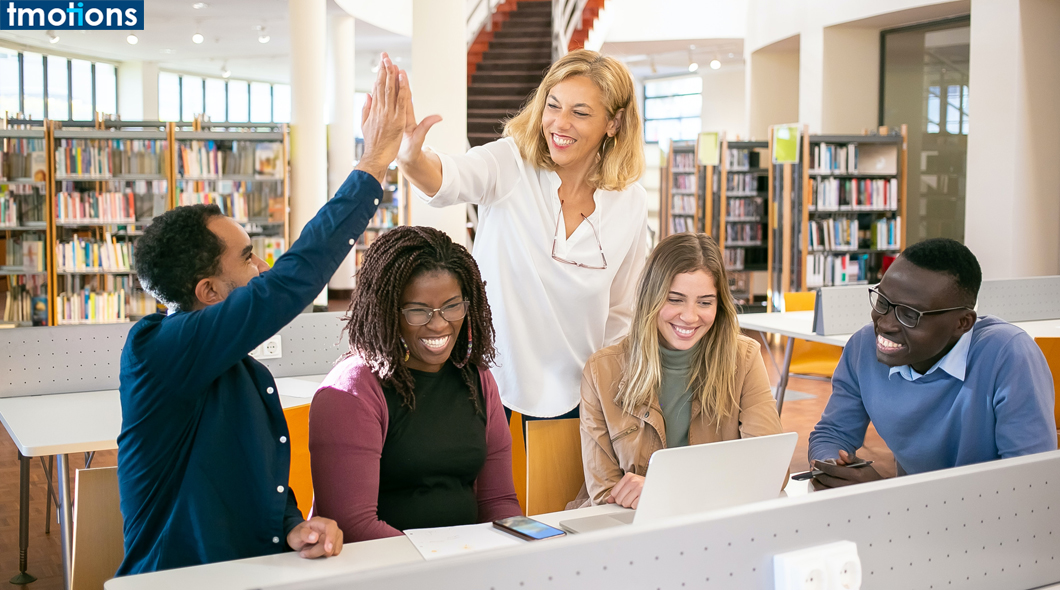 The Drupal community, for example, came together to help develop the "FarmOS" project, an open-source farm management platform built on Drupal. Meanwhile, the Magento community has organized numerous "Magento Contribution Days" events, where developers collaborate on improving the platform's code and features.
Immersive eCommerce is Here | The Ultimate Guide To ChatGPT
6. Integration with Content Management
Drupal Commerce's content management capabilities are exemplified by the Food and Agriculture Organization (FAO) of the United Nations, which uses the platform to manage both content and e-commerce functions on its website. The organization benefits from Drupal's powerful content management features to publish and organize a vast amount of information while also managing online transactions. 
Magento's content management limitations are evident in the case of Homebase, a UK-based home improvement retailer, which chose to use a separate CMS (Adobe Experience Manager) alongside Magento to handle its content needs more effectively.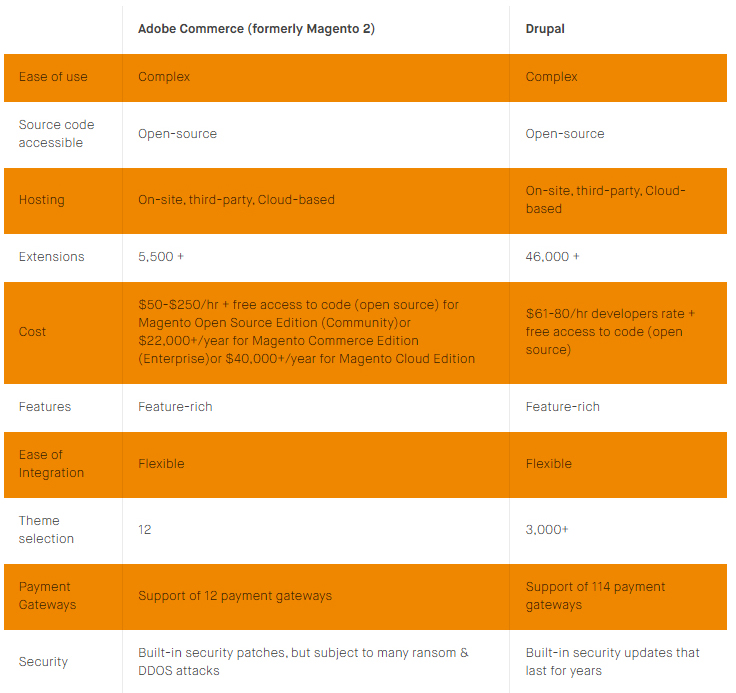 Drupal vs Magento: Which to Choose?
Drupal and Magento are both popular and powerful open-source platforms that serve different purposes. Drupal is a content management system (CMS) while Magento is an e-commerce platform.
If you need to build a website that requires both CMS and e-commerce functionalities, then Drupal may be a better choice as it has strong content management features with the ability to add e-commerce capabilities using modules like Drupal Commerce.
On the other hand, if your primary focus is on building an e-commerce website, then Magento would be a better choice as it is specifically designed for e-commerce and has more advanced features, such as multiple stores, multilingual support, and extensive product management capabilities.
Top Drupal 9 Features That Make It the Ultimate CMS for Your Next Project
About Migrating from Drupal 7 to Drupal 10
Migrating from Drupal 7 to Drupal 10 involves a significant upgrade, as there have been many changes to the Drupal architecture and codebase since the release of Drupal 7.
Here are some general steps to follow:
Evaluate your Drupal 7 site:

Determine which modules and functionality you currently use and what changes need to be made to migrate them to Drupal 10.

Plan your Migration

:

Create a migration plan that outlines the timeline, resources needed, and a detailed plan for how you will migrate the content, data, and custom functionality from your Drupal 7 site to Drupal 10.

Perform a test Migration:

Before migrating your production site, perform a test migration to a development environment to identify any issues and validate that everything works as expected.

Upgrade to Drupal 8:

The recommended approach is to first upgrade your Drupal 7 site to Drupal 8, which provides a smoother transition path to Drupal 10.

Upgrade to Drupal 10:

After upgrading to Drupal 8, the next step is to upgrade to Drupal 10. This will involve migrating the data and content from Drupal 8 to Drupal 10, as well as updating any custom functionality and modules.

Test and Launch:

After upgrading to Drupal 10, test your site thoroughly to ensure that everything works as expected before launching it to the public.
It's important to note that migrating from Drupal 7 to Drupal 10 can be complex and time-consuming, so it's recommended to work with experienced Drupal developers who have expertise in Drupal migration and upgrading.
Conclusion
In conclusion, while both Drupal Commerce and Magento offer unique advantages and have been successfully utilized by various companies, your choice will depend on factors like ease of use, customization, performance, cost, community support, and content management requirements. 
If you need both CMS and e-commerce functionalities, then Drupal may be a better choice. However, if your focus is solely on e-commerce, then Magento is the way to go.
By considering these aspects and evaluating real-world examples, you can make a more informed decision about the best platform for your e-commerce project.
Contact us today to learn more about how we can help you choose the right e-commerce platform for your business!