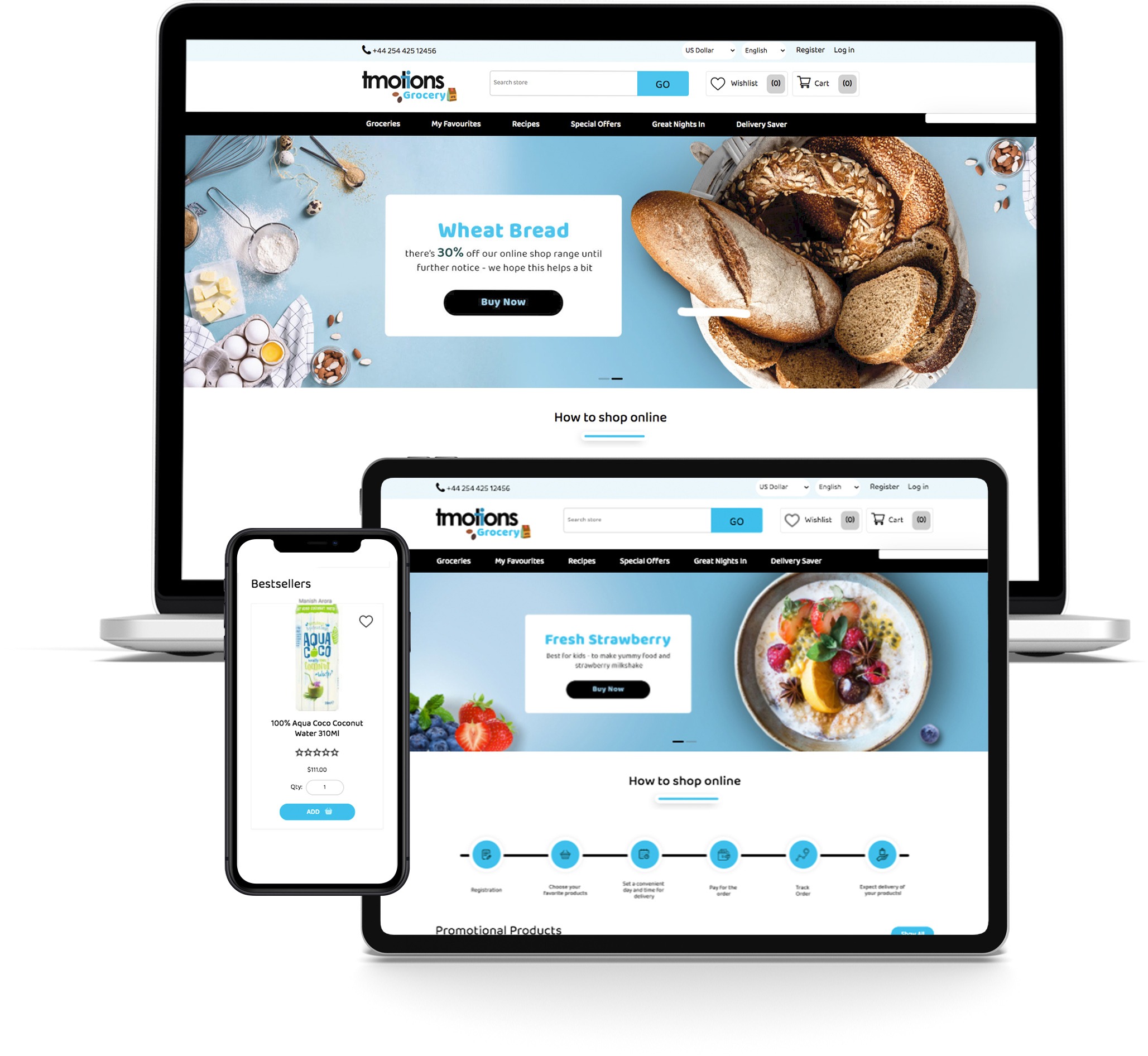 TMotions eGrocery Solution: On Demand Grocery and Last Mile Delivery
Our turnkey eGrocery solution is a feature-packed solution that not only seamlessly aligns with all your inhouse business functions but also provides deep control and visibility to all your operations.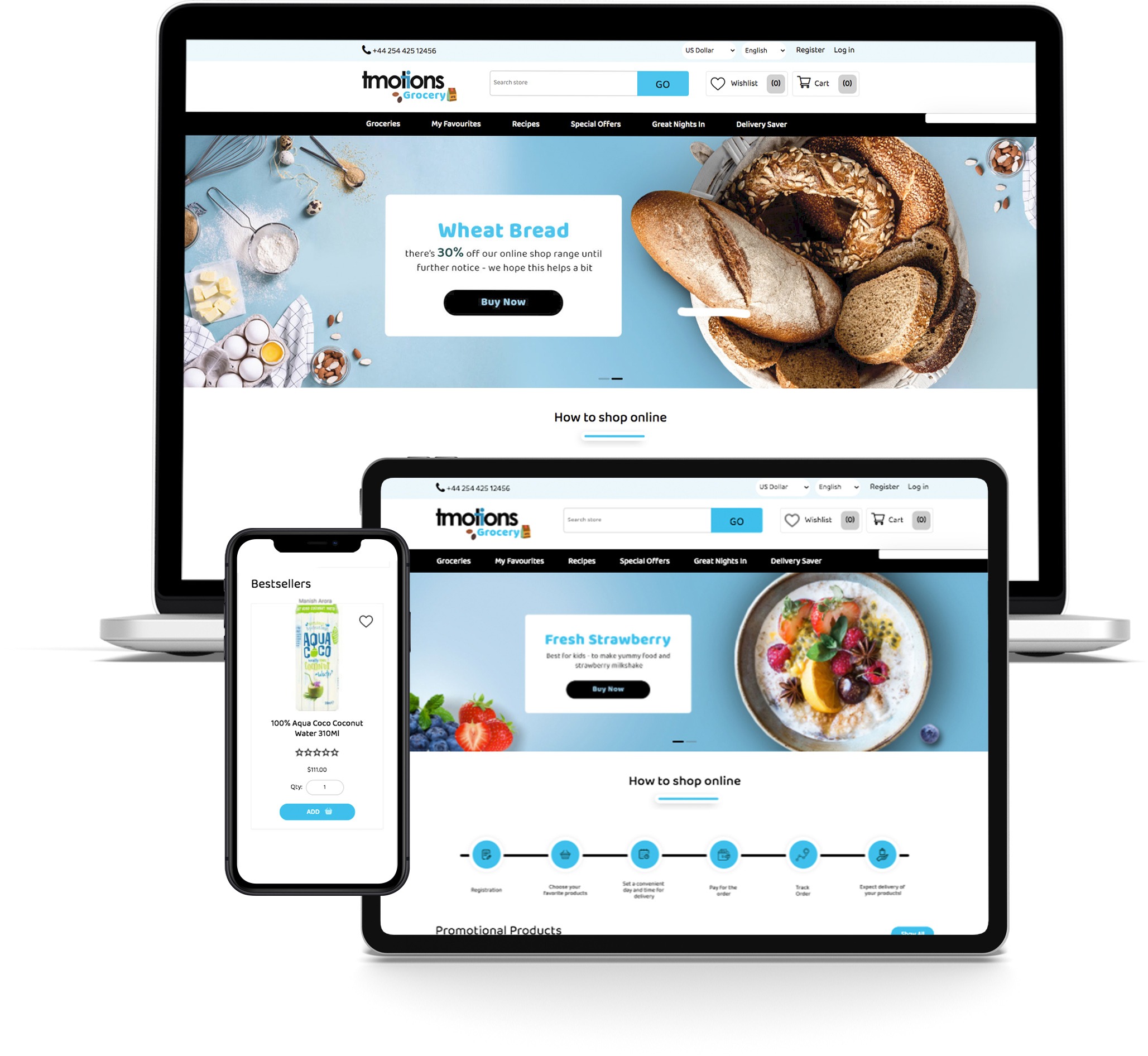 eGrocery Solution : Single Vendor and Multivendor
Our Single-vendor eGrocery solution helps individual business owners to scale their reach and augment their operations to attain constant monthly growth. Our Multivendor eGrocery solution onboards a range of business owners to operate in an aggregated marketplace environment where consumers get multiple options to select from.
Last Mile Delivery
Our powerful route optimization solution quickly generates the most efficient route sequences, taking into account time windows, vehicle types, and load capacity. The system quickly responds to real-time events, such as traffic delays or breakdowns. Our dynamic scheduling takes into account last-minute orders and returns loads within all routes.
Learn More
MOS: A Unique Membership Organization Solution
Our Membership Platform enables organizations to manage the memberships, plan and book the events and also provides a range of features like 3rd party integration, payment processing and analytics.
Membership Roles
The platform enables the implementation of access rights to provide exposure to privileged content and at the same time automate the delegation of loyalty rewards.
Single Customer View
Our Single Customer View consolidates every piece of information about the user in one centralized location to provide a powerful view of every action performed by the user. This enables us to understand the past, present, and expected behaviour of the client.
Learn More
Classified Marketplace
The jump from print to digital was inevitable and has proven quite lucrative for both buyers and sellers. TMotions in-house Classified Marketplace allows you to manage your classified ads from start to finish with any level of customization.
Single Vendor and Multiple Vendor
Like any industry, the Classified Marketplace has been through its share of transformation. Our custom-built Marketplace Platform not only lets you manage the full lifecycle of your classified ad but also helps you to connect with the potential buyers.
Membership and Monetization:
The platform will allow you to create membership hierarchy and implement access rights to optimize the monetization. To maximize the exposure of the classified ad the marketplace lets users pay and get featured on the home page.
Learn More